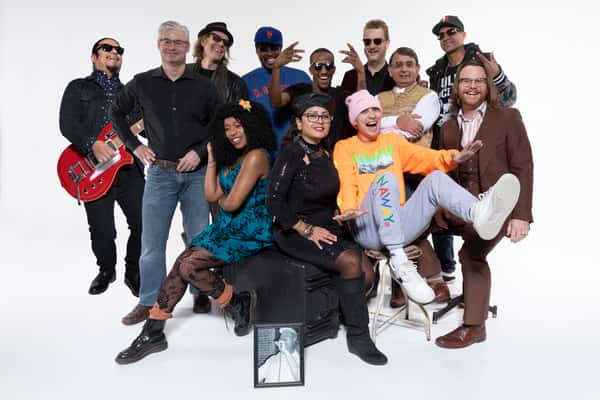 THE WILEY FOSTERS
$5 AT THE DOOR

The Wiley Fosters are known for their high-energy shows, featuring dance & boogie music. Formed in 2010, they are named in tribute to their great friend Mr. Tater The Music Maker (née Foster Wiley) of Clarksdale, Mississippi. The band specializes in playing boogie, blues, rock & roll, and features an all-star lineup of musicians from the area. They have been in residency at Blue Note Grill since 2019. Check it in, Check it out! $5 at the door.

www.thewileyfosters.com

NOTE: We do not take reservations. Seating is first-come/first-serve. We recommend arriving 1 hour before showtime with your party to avoid a wait. Due to staffing issues waits and food times may be longer than usual. We do not take reservations for bar or aisle stools. Thank you for your patience.