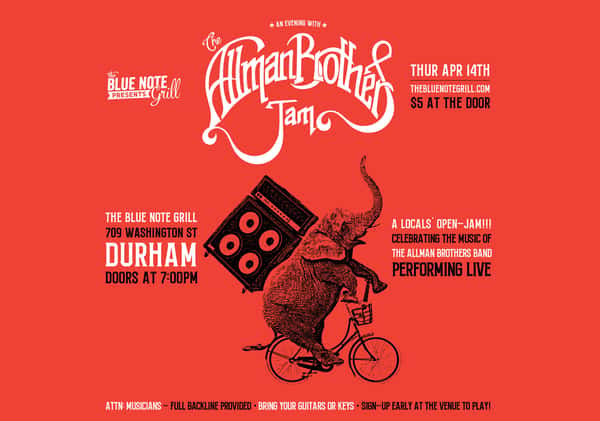 The Allman Brothers Jam
$5 at the door

A locals open-jam celebrating the music of The Allman Brothers Band
Sign up early at the venue to play.

Bring your guitars or keys. Full backline provided

NOTE: We do not take reservations, all seating is first come first served. We recommend arriving 1 hour before showtime with your party to avoid a wait. Due to staffing issues waits and food times may be longer than usual. Thank you for your patience.