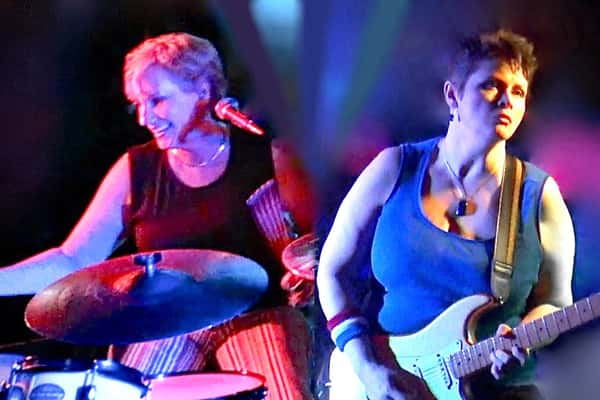 Sayer McShane
NO COVER

Some artists are great performers and some are great entertainers. Sayer McShane is both. "The Girls!" play a unique blend of rock, blues, Motown, funk, soul and pop.

Originally from Detroit, MI the band appeals to a diverse audience, always surprising people with their big sound featuring guitar, drums and rich, soulful vocals. Kristin Sayer "The Git-tar Player" sings lead, plays guitars, bass, keys, tenor sax, drums, writes, arranges and produces the music. Carolyn McShane "MC Shane" sings lead, harmony, plays drums, percussion, keys, guitars, records and engineers the music.

NOTE: We do not take reservations, all seating is first come first served. We recommend arriving 1 hour before show time with your party to avoid a wait. Due to staffing issues waits and food times may be longer than usual.

Thank you for your patience.