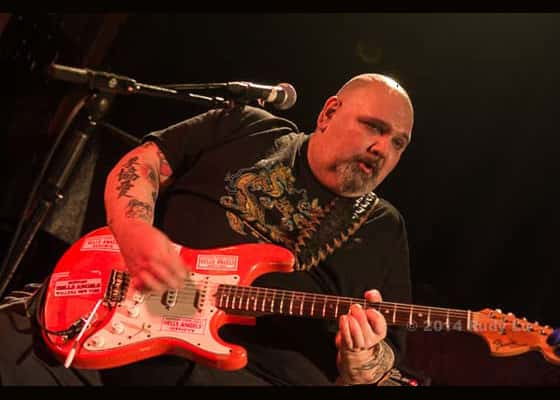 Popa Chubby
Seated $25 / Standing $20

Every Popa Chubby record is an experience that will never be forgotten. In his latest offering "Emotional Gangster", the Bronx native shows us an emotional side; even though he never lets go of the fire that makes him a star. Timeless classics, like Elmore James' "Dust My Broom" and Willie Dixon's "Hoochie Coochie Man, set this 11 track offering deep in the blues The real gems are his original compositions like "Fly Away", the lament of a father seeing his daughters leave the nest, "Equal Opportunity" with slide guitar leading the advocacy of women's honor and the timeless story of man and woman on "Why You Wanna Make War" in English and French versions. More than ever Popa is alive and well.

NOTE: We recommend you arrive an hour before showtime to order food and avoid a wait. Due to staffing issues waits and food times may be longer than usual. Thank you for your patience.

Deadline for buying tickets online is 5pm the day of the show.
After 5pm, please purchase all tickets at the door.
BUY TICKETS