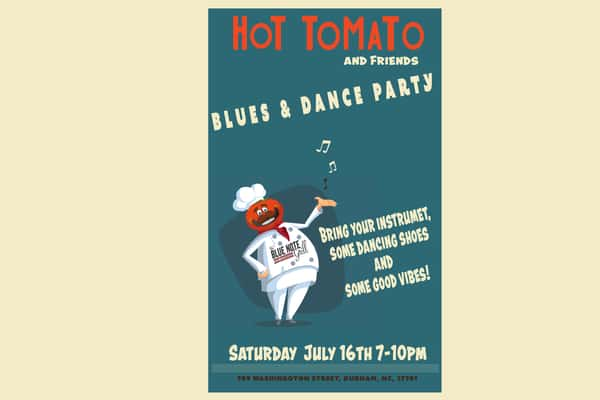 Mid Summer Jam & Dance Party hosted by Hot Tomato
NO Cover

You need to get on in here and dance the socks right off your feet! PLUS it's a jam, so come to play!

Jumpin', swingin', and saucy- Hot Tomato is a Soul Monster that combines the groove and grittiness of Chicago Blues, the melodies of Memphis Soul, and swing of late 50's Jazz. The five are young but seasoned heavy cats that call Durham, NC their home, bringing that Bull City swagger to any place they play.

Featuring

Andrew Stark – Drums 
Otto Hoering- Bass Guitar 
Josh Brinkman- Saxophone 
Gabe Mascarella – Guitar/Vocals 

NOTE: We do not take reservations, all seating is first come first served. We recommend you arrive an hour before showtime to order food and avoid a wait. Due to staffing issues waits and food times may be longer than usual. Thank you for your patience.