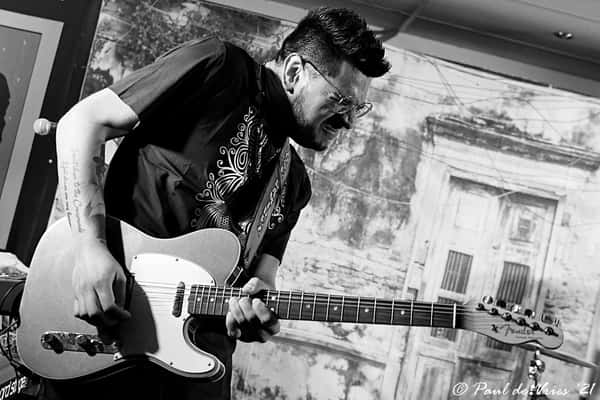 JOSE RAMIREZ MAJOR LEAGUE BLUES TOUR
$15

At 33 years old, Jose Ramirez is currently Latin America's most popular blues star and has played with some of the biggest names in the blues industry. These artists include Buddy Guy, Anson Funderburgh, Janiva Magness, Mark Hummel and Bryan Lee, to name a few.

** Blues Music Award Nominated Artist 2021

* International Blues Challenge 2nd Place Winner 2020

* First ever Latin Blues Artist to ever sign with famous Chicago's Delmark Records.

Quotes:

" The most soulful and heartfelt Blues ever since Robert Cray burst onto the scene all those years ago " STEPHEN FOSTER - BBC

" Jose is an impressive talent, he pays real attention to tone, phrasing and some very mature vocals " BRUCE IGLAUER - ALLIGATOR RECORDS

" Jose is one of a kind, I love his vocals and phrasing " CHRISTONE KINGFISH INGRAM

Deadline for buying tickets online is 5pm the day of the show.
After 5pm, please purchase all tickets at the door. 

NOTE: We do not take reservations. All General Admission and non-ticketed shows are first come first served. We recommend arriving 1 hour before showtime with your party to avoid a wait. Due to staffing issues waits and food times may be longer than usual.
BUY TICKET