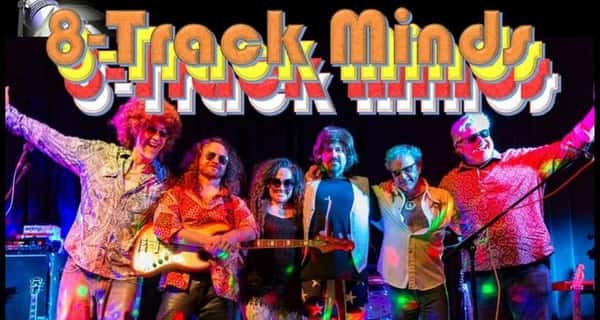 8-TRACK MINDS
$10 online and at the Door

8-Track Minds returns to the Blue Note Grill in Durham to make you shake your booty, your body, your groove thing, and whatever else needs shaking! C'mon get happy with all your singalong and dancing favorites from the era of polyester suits, muscle cars, deep pile carpets, and rich Corinthian leather! Dig the classic gems from KC & the Sunshine Band, Abba, Bee Gees, Jackson 5, Commodores, Elton John, Stevie Wonder, Carpenters, Olivia Newton-John, and many more. This is a high-energy, visually exciting show that will make you move. Alright alright alright!

NOTE: We do not take reservations, all seating is first come first served. We recommend arriving 1 hour before showtime with your party to avoid a wait. Due to staffing issues waits and food times may be longer than usual.

Thank you for your patience.

Deadline for buying tickets online is 5pm the day of the show.
After 5pm, please purchase all tickets at the door. 
BUY TICKETS